Expectations set to exceed FY18 guidance
Ingenia Communities Group (ASX:INA) today announced that the Group expected to exceed its FY18 guidance and was well placed to continue its established track record of growth with progress on two additional asset sales and the successful refinance of the Group's funding facility.
In FY18 the Group expects to deliver between 280-285 new home settlements, including twelve settlements at the Group's first greenfield project, Latitude One in Port Stephens, NSW, compared to the prior guidance range of 260-280 homes. This represents at least 33% growth in settlements on the record 211 settlements achieved in FY17.
FY18 EBIT and underlying EPS1 are also forecast to exceed prior guidance as the Group sees the benefit of strong performance across the existing asset base and increasing sales volumes and prices. EBIT is now anticipated to be over $48.5 million, above previous guidance of $45- 47 million. Underlying earnings per security is also anticipated to demonstrate above guidance growth, with a forecast of over 17.2 cps (up from more than 15.6 cps and a 32% increase on FY17).
Simon Owen, CEO of Ingenia Communities said today's announcement continues to demonstrate the momentum within the business.
"We are pleased to announce that we expect to comfortably exceed our guidance and that the Group will close the year with some 160 contracts and deposits in place, providing 46% coverage of our forecast 350+ settlements target for FY19," Mr Owen said.
Ingenia recently launched its second greenfields project, Ingenia Lifestyle Plantations, on the NSW Mid Coast and the initial market response suggests another successful development.
The Group will release its FY18 full year results on 21 August 2018.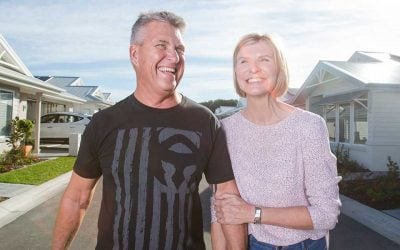 Ingenia Communities Group Limited Managing Director & CEO Simon Owen talks about the company's proposed acquisition of Eighth Gate, its complementary portfolio homes and holiday sites and upgraded FY19 guidance.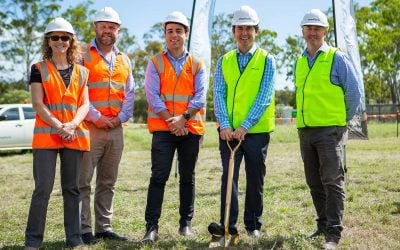 Hervey Bay locals have leaped at the chance to join Ingenia's new Fraser Coast over 50s community, Ingenia Lifestyle Hervey Bay, with the community recording an almost sell-out first stage just two months after its pre-sales launch in February. The community, which...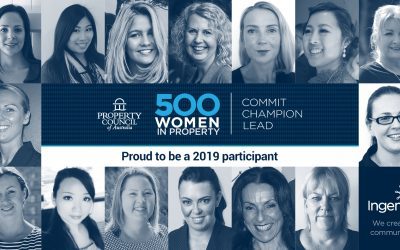 It's women to the front for this year's International Women's Day as we congratulate the 15 Ingenia participants in the Property Council of Australia's 500 Women in Property program. The submissions were judged by the PCA Diversity Committee which is a tremendous...