Ingenia Holidays Cairns Coconut unveil new water slide
Ingenia Holidays Cairns Coconut has unveiled two new water slides as part of a $2.5 million investment in the resort ahead of what is expected to be another cracker tourism season for Tropical North Queensland.
Almost five million tourists flock to far North Queensland each year – almost thirty times the current population of Cairns – to experience the highlights of the Sunshine State.
A favourite for holidaying families, the Ingenia Holidays Cairns Coconut has experienced a 27 per cent spike in guests for the same period last year.
Ingenia COO Nikki Fisher said the new addition to the park was very exciting and would satisfy the growing number of tourists visiting Cairns each year.
"The weakening Australian dollar means the attraction for Australian families to holiday domestically will increase, and international visitors, who spent a reported $1.1 billion in Cairns last year, will get more bang for their buck," said Ms Fisher.
"Family holidays in far North Queensland just got a whole lot better – if that was possible – the addition of extra features such as the new dual waterslide means families can enjoy 'value for money' in their accommodation, having more money to spend at local Cairns tourist attractions.
"Our recent investment will make the holiday park the only one in Cairns with a splash park and waterslides.
Ingenia Holidays Parks offers families a range of activities from kids' clubs to outdoor cinemas, breakfasts, snorkelling lessons, pools and water entertainment.
"Investing $2.5 million in the Ingenia Holidays Cairns Coconut was about more than just improving our park, but also about helping drive the tourism industry in far North Queensland – it's a working cycle that we will endeavour to continue to contribute to," said Ms Fisher.
The dual waterslides, equalling more than 30 metres in length, was officially opened on Thursday 27 June by Deputy Mayor Mr Terry James and Tourism Tropical North Queensland general manager Rosie Douglas.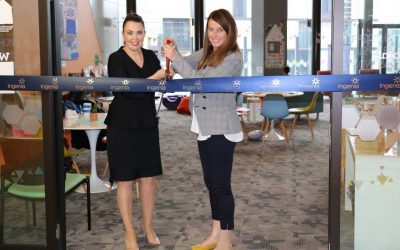 Ingenia Communities Group was proud to launch the Group's National Family Room Partnership with Ronald McDonald House Charities® Australia. Ingenia's sponsorship will support the important work of the eighteen Ronald McDonald Family Rooms located within Women's and...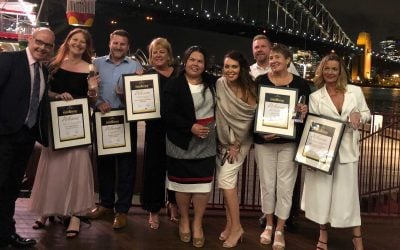 Ingenia took home a total of five award wins at the Caravan and Camping Industry Association's 2018 Awards of Excellence event, held in Sydney on Monday 15th October.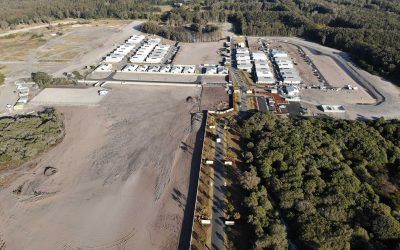 Ingenia Communities Group (ASX: INA) today announced Underlying profit of $36.8 million for the year ending 30 June 2018, an increase of 56% on the previous financial year. Statutory Profit of $34.2 million is up 30% on the prior year. Group revenue was up 26% to...