Ingenia is pleased to announce fifteen females have been selected into the 500 Women in Property program
It's women to the front for this year's International Women's Day as we congratulate the 15 Ingenia participants in the Property Council of Australia's 500 Women in Property program.
The submissions were judged by the PCA Diversity Committee which is a tremendous endorsement for our participants and for the success and importance of this diversity initiative in Australia's property industry.
Ingenia Chief Operating Officer, Nikki Fisher, will become the sponsor for our 500WIP participants to advocate for them and help maximise their career growth, while the participants will make a personal commitment to their careers within property.
"Supporting our females within Ingenia not only progresses their careers, it advances the entire industry which is why it's really important for us to have a voice.
"I'm looking forward to working with our passionate and committed participants and to see them develop into even more fearless leaders in the property industry.
The 2019 program officially launches on International Women's Day, 8th March, and runs through until December. It will include exclusive 500 Women in Property networking events, the opportunity to observe a Property Council committee meeting and, opportunity for the sponsor to host their participant at a range of events during the year. Further profiling opportunities are encouraged as determined by each sponsor and their participant.
Ingenia's participants come from a range of areas in the business including Operations, Finance and Development.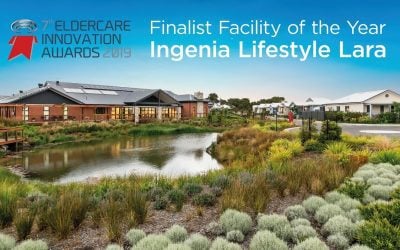 We're excited to announce our over 55s lifestyle community, Ingenia Lifestyle Lara, has been nominated as a finalist in the 7th Asia Pacific Eldercare Innovation Awards. The Facility of the Year – Ageing in Place finalist nomination positions Ingenia Lifestyle Lara...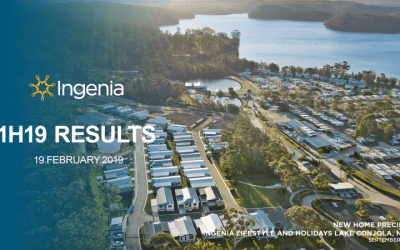 Ingenia Communities (ASX: INA) today announced Underlying Profit of $17.5 million for the half year ended 31 December 2018, an increase of 20% over the previous corresponding period. Operating cash flow increased 50% on 1H18, to $17.0 million, driven by increased...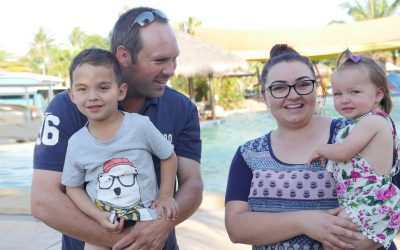 A much deserved VIP holiday experience was enjoyed by the Daley family from Clermont, Queensland. A family holiday, gifted by Ingenia Communities, is part of a new partnership with Ronald McDonald House Charities® Australia.